Robert Wilbur, Pharm.D., CPh. | Executive Director, Medical Affairs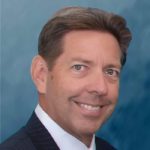 Robert received his Bachelors of Science degree from the University of South Florida, Doctorate of Pharmacy degree from Mercer University, and completed a Clinical Residency at Emory University.
Through his 27 years in the profession of pharmacy, Robert has been involved in almost every facet of the industry. He has served as the Chief Clinical Pharmacist for a large metropolitan hospital, conducted clinical drug trials, consulted for three international pharmaceutical companies, and was a Vice President for an international healthcare company.
Robert is now the Executive Director of Medical Affairs for Gensco Laboratories.
Gensco Executive Team
Paul Zimmerman, M.D. | Chairman & CEO   bio »
Frank Aguilar | VP, National Accounts
Crystal Lore | VP, Business Development   bio »
Robert L. Wilbur, Pharm.D., CPh | Executive Director, Medical Affairs   bio »
David A. Andry | Senior Director National Accounts
Lewis Archibeck | Sr. Sales Executive
Lisa Capote, Esq | General Counsel