Paul Zimmerman, MD | Chairman & CEO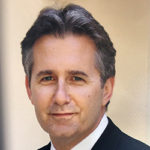 Paul M Zimmerman, M.D. is a trained Orthopaedic Surgeon who specialized in Orthopaedic Surgery/Sports Medicine. His group practiced in Coral Gables, Florida and took care of the Pro, College and High School teams in South Florida. Dr Zimmerman loves to teach and founded an Orthopaedic Fellowship program in Sports Medicine. Dr Zimmerman transitioned to become an entrepreneur early in his medical career. While operating a busy practice, Dr. Zimmerman also owned an Occupational Medicine practice and served as medical advisor or medical director to numerous large self-insured employers including The United States Southern Command, Florida East Coast Railroad, Sears, Ryder, Home Depot, Timet Corporation, FPL, UPS, Baxter Healthcare, Miami-Dade School Board, etc., and insurance companies such as Liberty Mutual.
Dr. Zimmerman is a licensed pilot and has worked extensively in aviation related medicine. He is trained as a Senior Airman Medical Examiner with the FAA and has held positions as Medical Director for numerous airlines including Pan Am Airways, Delta, Air Florida, PBA and Southern Air Transport. He has worked closely with the FAA on various special projects. In 1995, Dr. Zimmerman founded and was CEO of a national Practice Management company called Practice Partners, Inc. Practice Partners contracted with various national healthcare companies such as HealthSouth and Med Partners as well as Hospital Systems and independent medical practices. All of the practices under Practice Partners management were surgical practices, most of which had ancillary services.
In 2005, Dr. Zimmerman saw the need for integrated software platforms and architected various healthcare software. He co-founded and was CEO of a healthcare, software and finance company called Automated Healthcare Solutions in Sunrise, Fl. which licenses software for numerous applications and also purchases medical receivables. AHCS is the parent company to numerous specialized companies dealing with various sectors of healthcare including mail orderpharmacies, physician medication dispensing, Durable Medical Equipment, medical and physician training networks, and medical receivables purchasing.
Under Dr Zimmerman's leadership, he formed Automated Healthcare's sister company, EzVerify. EzVerify further developed software that quickly mines data for any insurance policy to provide transparency of extremely complex insurance coverages with access to real-timeinformation. EzVerify offers global solutions for health systems to offer accurate pricing for procedures across their entire system. Additionally, EzVerify also offers several disruptive modules that allow users to access their benefits, real time on their phone while utilizing rules and mapping engines, giving patients "real time" out of pocket requirements for medical care/treatment. EzVerify's software products are sold to major health systems through the Healthcare GPOs such as Vizient and Premier. Dr. Zimmerman continues to guide AHCS and EzVerify and serves on the Board of Directors.
In 2010, Dr Zimmerman purchased Gensco Pharma, located in Doral, Fl. which manufactures, sells and distributes a number of prescription products for various disease states including Gout, Wound Care, Pain, Inflammation and Migraines. Gensco Pharma supplies its products and is contracted throughout the entire Healthcare Supply Chain which includes Distributors of all sizes, GPOs, Wholesalers, Hospital Systems, Individual Hospitals, Retail Pharmacies, Grocery Chains, etc.
During the pandemic, Gensco has, through its many relationships, expanded its involvement into supplying a variety of products including vaccines, testing kits and products and various PPE.
Dr. Zimmerman is a high-energy, world traveled, entrepreneurial executive with 30+ years of experience, who creates strategic alliances with organizational leaders to effectively align and support key business initiatives. Dr. Zimmerman takes pride in serving on the board of many non-profits and NGOs. He holds a wide range of business experience ranging broadly within healthcare to renewable energy and financing solutions to global commodities trade and finance.
Dr. Zimmerman is proficient in structuring processes and procedures that help streamline management efficiency. Above all is his passion for finding business solutions and leveraging the strengths of a team while encouraging an individual's personal growth and training. Dr. Zimmerman is married with three children. He is an avid skier, surfer, spear fisherman, cyclist, hiker and loves to travel, especially with his family.
Education
Orthopaedic Surgery Residency: PGY 3, 4, 5 Mt Sinai Medical Center
General Surgery: PGY 1 and 2 Mt Sinai Medical Center
Medical School: University of Miami School of Medicine (MD degree)
Undergraduate: Emory University, Atlanta, Ga. (BS in Chemistry- Cum Laude)
High School: The Bolles School, Jacksonville, Fl. (H.S. Degree- National Honor Society)
Gensco Executive Team
Paul Zimmerman, M.D. | Chairman & CEO   bio »
Frank Aguilar | VP, National Accounts
Crystal Lore | VP, Business Development   bio »
Robert L. Wilbur, Pharm.D., CPh | Executive Director, Medical Affairs   bio »
David A. Andry | Senior Director National Accounts
Lewis Archibeck | Sr. Sales Executive
Lisa Capote, Esq | General Counsel