David A. Andry | Senior Director National Accounts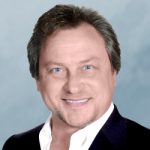 David A. Andry, OTR/L graduated from Florida International University in 1993 with his Bachelor's Degree in Occupational Therapy. Since 1993, David has  worked as an occupational therapist in various areas including in-patient and out-patient rehab, long term care, acute care settings, home health and wound care. In addition, throughout his career as an occupational therapist, he has always worked in pediatrics as well and has specialized in this area. He continues to devote his time to working with children on weekends.
David has also worked in extensively in the pharmaceutical arena from sourcing products, product development, and unit dose solutions for hospitals via in-house repackaging and sales.
David brings his vast clinical knowledge and sales edge to provide quality, customer oriented service; not only to his customers, but also the patients, pharmacies, and physicians they serve.
Companies Worked For:
Parkway Regional Medical Center-Miami, Fl
Mercy Hospital-Miami, Fl
Hearing and Speech Center of Florida-Miami, Fl
Theracare Home Health-Miami, Fl
Quali-Care Home Health-Miami, Fl
Florida Homebound, Miami, Fl
Handwriting Without Tears, Cabin John, MD-Based in Miami
Abilities in Motion-Miami, Fl Owner private therapy company servicing schools in migrant farmworkers communities and homebound children.
AHP Group, Miami, Fl
Gensco Pharma, Miami, Fl-Based in Las Vegas, NV
Gensco Executive Team
Paul Zimmerman, M.D. | Chairman & CEO   bio »
Frank Aguilar | VP, National Accounts
Crystal Lore | VP, Business Development   bio »
Robert L. Wilbur, Pharm.D., CPh | Executive Director, Medical Affairs   bio »
David A. Andry | Senior Director National Accounts
Lewis Archibeck | Sr. Sales Executive
Lisa Capote, Esq | General Counsel