Alesia Wagner, DO, FACOFP | Osteopathic Medicine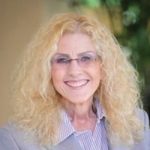 Dr, Wagner's professional career has spanned over 30 years in family and occupational medicine, Osteopathic education on a clinical level, medical leadership, the "business of medicine" and supporting and promoting the field of Osteopathic medicine.
Education
Dr. Wagner received her BA in Life Sciences from Rowan University, in Glassboro, New Jersey in 1977, graduating Magna Cum Laude. She then studied at Des Moines University College of Osteopathic Medicine, graduating in the class of 1983. After a traditional rotating internship at the Kennedy Memorial Hospitals, in Stratford, New Jersey from 1983-1984, Dr. Wagner spent the next six years working in family medicine, urgent care and emergency rooms, and expanding her education via CME. Dr. Wagner completed the Costin Scholars program for Osteopathic educators, earning her C.S., and demonstrating advanced expertise in teaching, research, management and leadership skills.
Board Certification
American Board of Osteopathic Family Physicians, 1991
Affiliations
American Osteopathic Association- Member since 1979
American College of Osteopathic Family Physicians – Member since 1979
Osteopathic Physicians and Surgeons of California – Member since 2003; President 2013-2014
American College of Osteopathic Family Physicians of California – Member since 2003; President 2009-2011
Executive Council Conclave of Fellows to the ACOFP – Member since 2010
American College of Osteopathic Preventative and Environmental Medicine – Member since 2008
American College of Occupational & Environmental Medicine – Member since 2008
Western College of Occupational & Environmental Medicine – Member since 2008
Fellowships
Fellow American College of Osteopathic Family Physicians, October 2012 (Sponsor – Joseph McNerney, DO, FACOFP, Dist.)
Distinguished Fellow ACOFP – March 2015
Awards
Presidential Citation, ACOFP-CA, 2008
Family Physician of the Year, ACOFP-CA, 2012
American Osteopathic Foundation W. Douglas Ward, PhD Educator of the Year 2016
Professional Affiliations/Activities
American Osteopathic Association (AOA) – member since 1979
American College of Osteopathic Family Physicians (ACOFP) – member since 1979

Multiple committees served

Nevada Osteopathic Medical Association – member 1991-2003
American College Of Osteopathic Family Physicians of Nevada – Founder/President – 2002-2003
Osteopathic Physicians and Surgeons of California – member since 2003

Multiple committees served

American College of Osteopathic Family Physicians of California – member since 2003
Western Occupational and Environmental Medical Association – member since 2006

Served on Legislative Committee 2009-2011 & Convention Committee 2010-2011

American College of Occupational and Environmental Medical Association – member since 2006
Option Care Home Health Agency – Medical Advisory Committee – member
Interim Home Health Agency – Medical Director – March 1998
Novartis Consulting Network – Member – 1/2001-4/2003
Alumni Association – DMU – 1983-current
American Osteopathic Foundation – member/donor
Basic Cardiac Life Support – expires August 2015
Advanced Cardiac Life Support – expired 2012
ACOFP – Master Trainer – for Procedural Excellence 2002-current
Los Angeles County Osteopathic Medical Association (LACOMA) – member 2003-2013
Bay Area Osteopathic Medical Association – Member 2013-current
Media Credits
June 2009 – Creditcards.com interview – "Germs from your plastic credit cards"
21, 2009 – Radio Interview – The Fish, 95.5 FM in Los Angeles – "Seasonal Flu Vaccines"
29, 2009 – Radio Interview – KNX-AM 1070 in Los Angeles (CBS) – Money 101 show – "Preparation for H1N1 in your home and office"
October 6, 2009 – Radio Interview – The Fish, 95.5 FM in Los Angeles – "H1N1 Avoidance and Vaccination"
December 2009 – American Osteopathic Association You Tube Video – "Avoiding Germs"
May 2010 – Radio Interview – KNX-AM 1070 in Los Angeles (CBS) – Money 101 show – "Sleep Hygiene, Health Care Reform, Stress Prevention, Exercise and Good Health" for month of 25 health tips
July 16, 2010 – NPR Radio (syndicated) – "Pertussis"
August 9, 2010 – Radio Interview – KNX-AM 1070 in Los Angeles (CBS) – Money 101 show- "Pertussis, Preparing your family for back to school, aging workforce osteoarthritis, colds, flu and allergies" as part of 25 health tips for the month
November 2011 – Radio Interview – KNX-AM 1070 in Los Angeles (CBS) – Money 101 show – "Flu Season and Vaccination update"
December 2011 – Radio Interview – KNX-AM 1070 in Los Angeles (CBS) – Money 101 show – "Vaccines, Healthy eating, Stress Prevention" as part of 25 health tips for the month
Gensco Medical Advisory Board
James R. Andrews, MD | Orthopedic Surgeon   bio »
Gary E. Myerson, MD | Rheumatologist   bio »
Alesia Wagner, DO, FACOFP | Associate Professor, Primary Care   bio »
Marc Alan Brenner, DPM | Podiatrist   bio »