Biodegradability
The healthcare field alone is estimated to generate more than 5 million tons of waste every year because so much of the materials used are single-use for health and safety reasons. The environmental impact of this waste has lead manufacturers of healthcare equipment to consider ways to reduce waste while maintaining safety standards.  Gensco Pro•Bio Professional-Grade Biodegradable Gloves uses special technology that enables the nitrile gloves to break down (or biodegrade) in landfills over a much shorter time than untreated gloves.
ASTM D551 is the standard anaerobic biodegradation test method for determining anaerobic biodegradation of plastic materials under high-slides anaerobic-digestion conditions. Our gloves exceed the strict ASTM standard (ASTM D5511) to be classified as a biodegradable glove.

How the Process Works
Gensco incorporates a bioagent into the formula for our Pro•Bio biodegradable gloves. Our technology only allows the glove to start the biodegradation process when disposed of in an active landfill environment assuring the high-quality protection and durability required for medical or industrial use. Once the gloves are transported to an active landfill, the bioagent is activated and attracts microbes to consume and metabolize the gloves into natural gas.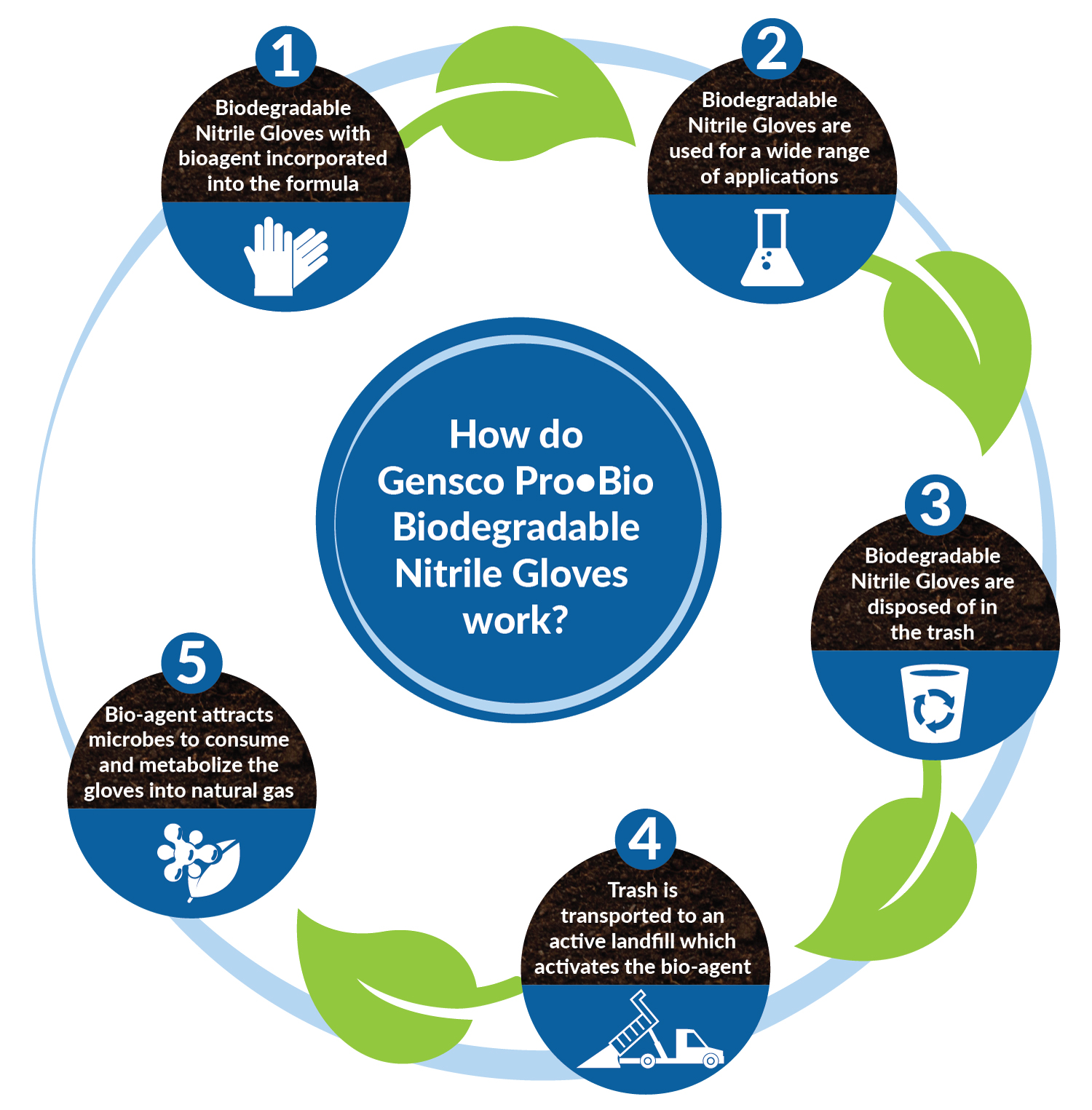 Biodegradation Ability
Gensco Pro•Bio gloves were tested and shown to decompose in landfills within 2 years while standard single-use gloves can take 100+ years to breakdown.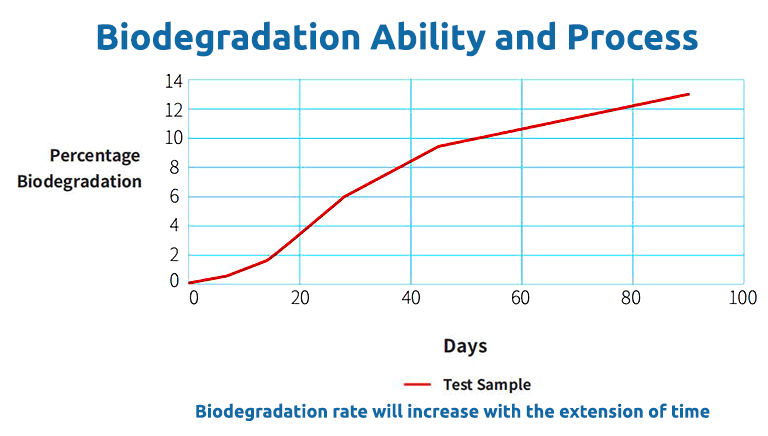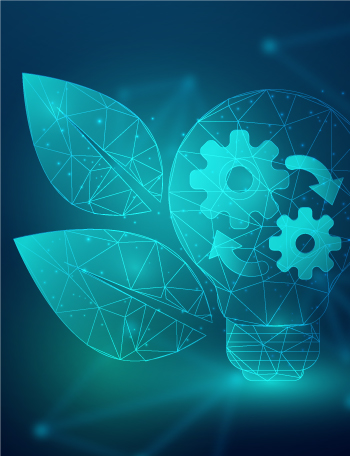 Gensco Pharma maintains a Core Value set that includes a commitment to foster and maintain a culture of corporate sustainability. Our Environmental, Social, and Governance program is a major component of the decision processes in providing products and services to our clients, and we encourage all our suppliers to develop and maintain ESG programs as well.
Our PRO•BIO biodegradable exam glove offering is an example of our sustainability focus, and we provide the PRO•BIO glove as essential health and safety protection for [target business sectors] a small but important component to support their own ESG programs.
WORKING WITH GENSCO
Gensco works with nationally recognized suppliers. We are a rapidly growing branded pharmaceutical manufacturer that extends resources including education and training along with customized marketing programs to help grow our distributor partner business. Internally, Gensco team members provide an array of support services to enable the supply chain seamless delivery and to ensure desired market penetration for our partners.